Work with Our Talented PM Pros


ABOUT US
OnGuard Property Management's full-service professional Property Management division emerged as a result of the extensive number of acquisitions we were doing with the real estate investor community and their demand for a firm to provide detailed Accounting, Preventative Maintenance to minimize expenses and maximize upside, and develop tenant loyalty for greater retention and profit.
ASK US about our HIGH ROI GUARANTEE:
Ongoing Renter Incubator Marketing System
Renter Rewards Program
Property Improvements for Highest Appreciation
Effective & Prompt Collections
Evictions Attorney on Retainer
Whether you are a seasoned Investor with tens or hundreds of units, or a first time Rental Property Owner, we are determined to accomplish very strict and strategic goals for your portfolio:
We start with a FREE Strategic Planning Consultation to determine your Income-in-Retirement goals and action items to significantly increase Cash Flow, Marketability, and Equity
Provide Monthly and Annual Accounting Reports
Inspect of Each Property Semi-Annually
Bi-Annual Consultations to ensure your satisfaction and to review your prospective investment property acquisition goals
Work with a Qualified Accommodator to facilitate your 1031 Exchange transactions and ensure the continuous growth of your portfolio.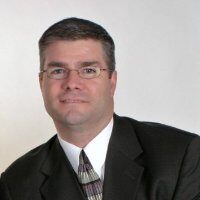 Bryan Yeats
BRYAN YEATS, CPM ®
President & Broker of Record
Bryan is an accredited real estate executive (since 1993) whose expansive experience entails managing portfolios of Single-Family and Multi-Family properties, organized and private lending practices, and investment property transactions on behalf of his clientele. Working with his client's legal and accounting teams has been the key to making sure he strategically structures investment purchases and sales to minimize their tax implications and maximize their profits and upside...all while protecting their assets for the greatest upside. His, and his staff's, attention to detail and enhanced communications ensure a high level of client satisfaction and tenant retention. Ultimately, his vision is to assist all clients to exceed their portfolio and income goals within the timetable the client set out to achieve from their initial Strategic Planning Consultation. Click here to schedule your one-on-one consultation to get started with our firm today.
Talk to Us About Your Rental
Share your home's needs with us.
Get a free consultation and learn how we can help you: (909) 444-8115